CBE+ MIY Best Practice event
Member News
Worldwide supplier to the gas and steam valve industry, CBE+ held a Best Practice yesterday at their facility in Chesterfield. The event focused on the company's accreditation best practices, as well as maintaining this quality and demonstrating their vast capabilities.
CBE+ is a specialist precision engineering subcontractor operating from a modern facility in Derbyshire, a central location to meet the UK's engineering demands. The company works in partnership with three sister companies to offer complementary services to their customers including Electroless Nickel Plating, Gear and Beam Pumps and Laboratories.
Their core values are Safety, Quality and Delivery, along with the aim of continuous growth. This is achieved through strategic training and development of their staff as well as investing in the latest technology. CBE+ constantly strives to combine numerous capabilities into a single supply chain, in order to share expertise and bring combined strength to a multitude of industries.
The best practice event started at 8 am where guests were greeted at reception to sign in, they were then guided to the training room upstairs for networking, refreshments and breakfast foods. Around 30 members of the Made in Yorkshire group attended the event to learn more about CBE+, see their facilities and learn more about the company's best practices.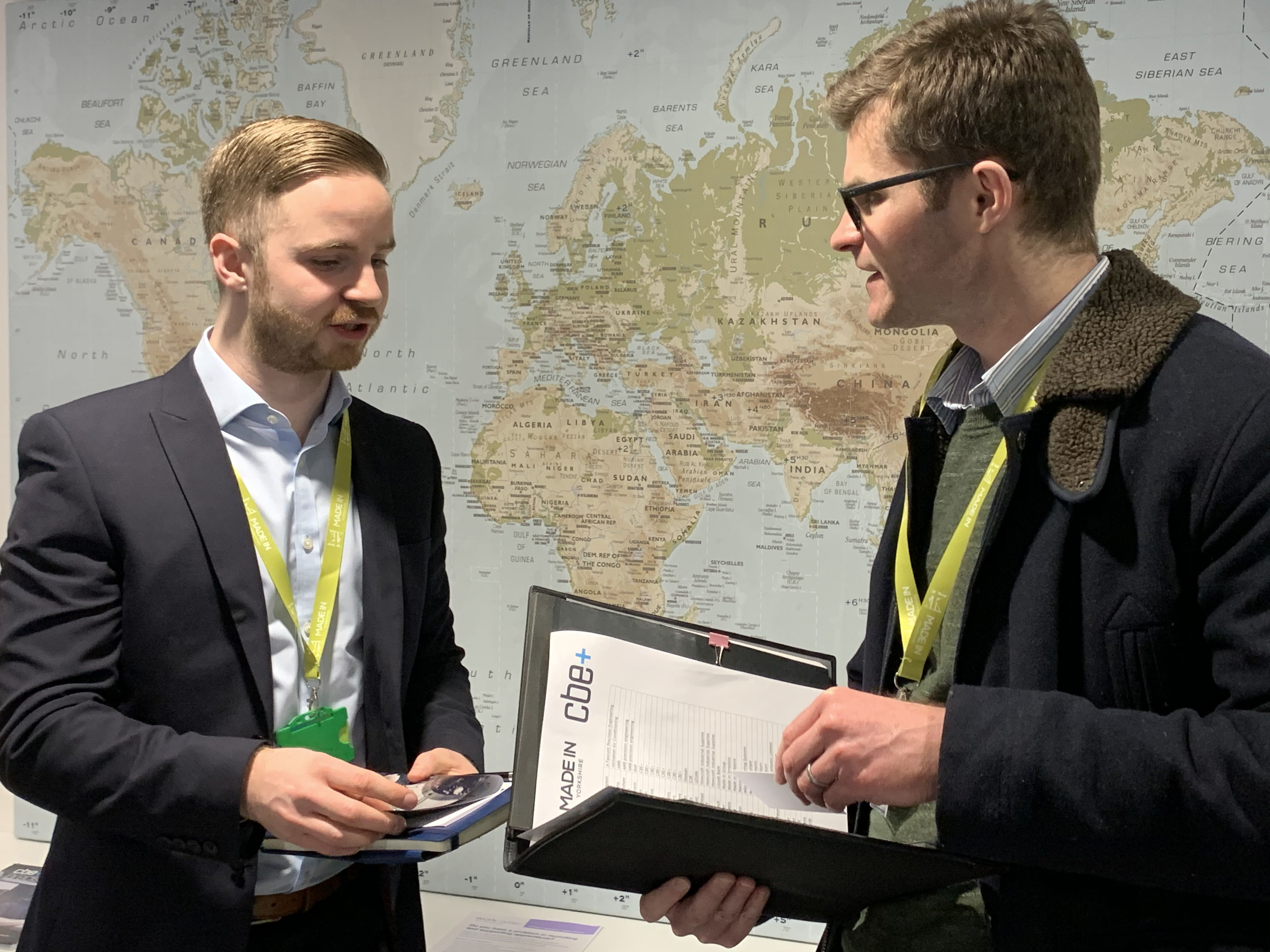 Afterwards, members were invited to attend a presentation by Business Development Manager Fabio Consenza, along with an introduction by Marie Cooper CEO at CBE+, she said:
"It has been an interesting journey for CBE over the last two years, our aim was to add value to the four businesses which I think we have achieved through continuous improvement."
Talking about best practice and the benefits of networking within the Made in Yorkshire membership, Marie added:
"We have learnt a lot from different businesses, by talking to them and learning why they have done certain things. Therefore I hope you gain something from today, and I look forward to visiting your businesses in the future."
CBE+ is a combination of various divisions that have been brought together to create a unique supply chain, which is demonstrated on the factory floor of their facility in Chesterfield, including everything from CNC milling to pressure testing. On top of this, Fabio mentioned that the company supplies large industrial gears, used in UK public transport, he said:
"If you have taken an underground train in London recently, the gears that operate in them would have been made by CBE+ in the last forty years."
Through best practices meetings the company's aim is to create a learning culture amongst the members of the Made in Yorkshire family and fill in any knowledge gaps they may have or other members may have.
The presentation focused on the company's sector-specific accreditations, and why they decided to apply for them. The three accreditations that were spoken about in the presentation were Fit for Nuclear - supplying to the Nuclear industry, AS9100 - the aerospace accreditation and Nad Cap - which focuses on special processes such as the company's nickel plating division. With these accreditations in place, they will receive global recognition in the industries that the company operates in. Fabio said:
"We have noticed by having these accreditations, we are able to have access to much larger companies including OEMs. Therefore if your goal is to supply to OEMs, maybe this is the root to go down for you also."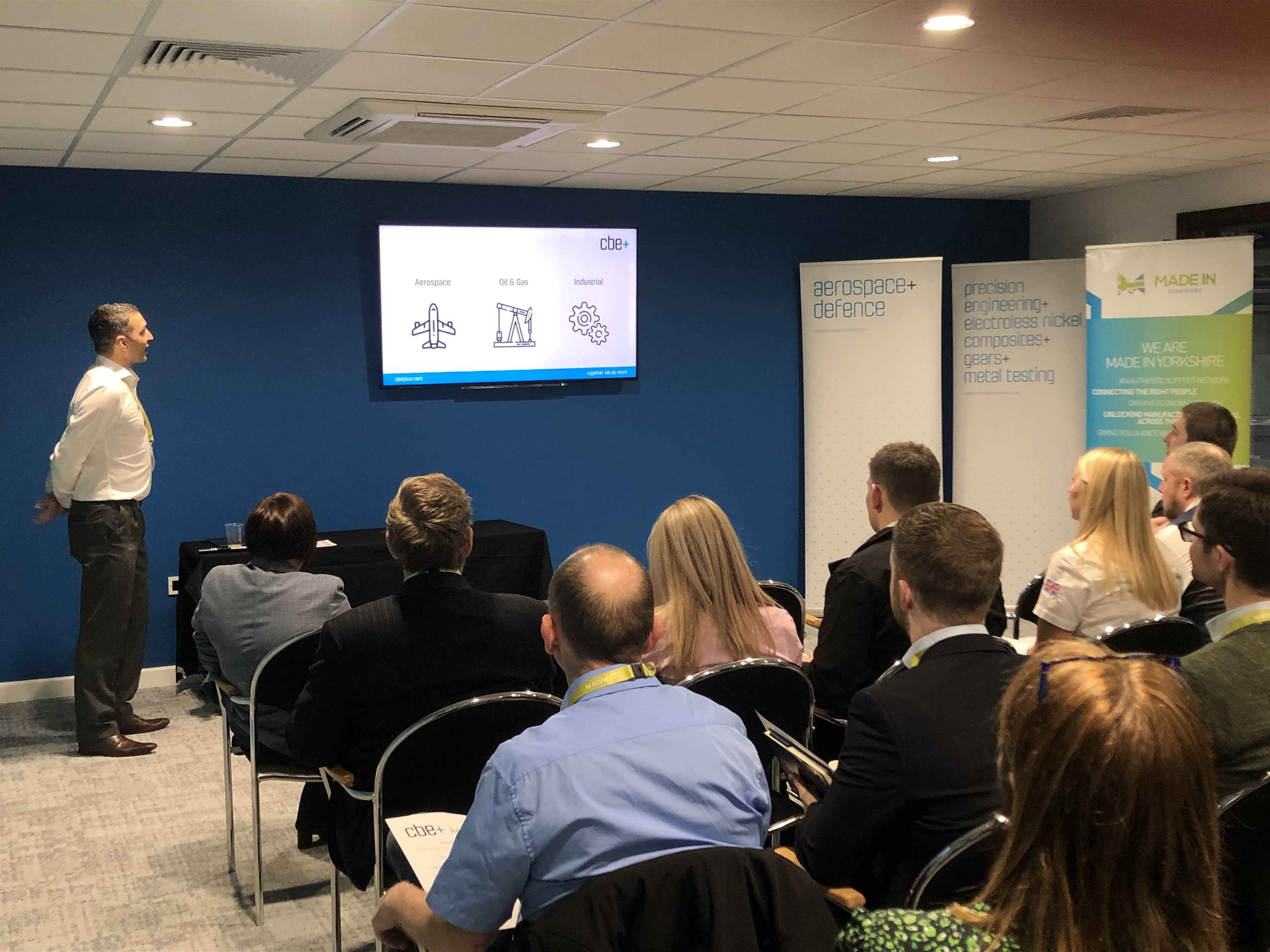 To finish off the event, members had the opportunity to look around the facility which included all of the companies different manufacturing capabilities from electroless nickel plating to laboratories that test the chemistry for nickel plating. Many of the members were impressed by the company's sulphur dioxide test machine, one of the few in Europe. This mimics conditions of parts exposed to the elements and changes in temperature, for example when products are transported by sea. The machine cuts lead times and cost for the company, as well as attracting other businesses outside of the sector who require this service.